Current WCRA Projects
---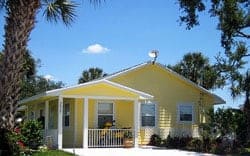 Neighborhood Improvement Program
Westgate/Belvedere Homes Community Redevelopment Agency and Riverside National Bank are partnering to encourage preservation of the CRA's existing housing stock by combining Home Improvement Grants and low-interest loans to homeowners for home improvement projects. The homeowner, however, can apply for a home improvement loan from any lending institution.
Funds may be used to correct existing code deficiencies, structural deficiencies, weatherization, accessibility, and general property improvements. Work must include at least one of the following…
Site Development Assistance
Approved grant applications may receive reimbursement for 25% of their eligible project costs, up to a maximum of $50,000, for nonresidential or mixed-use projects fronting on Westgate Avenue. All other areas of the CRA district may receive reimbursement of 10% of their eligible project costs up to a maximum of $25,000 for nonresidential projects and $5,000 for residential projects.
Grantees under this program agree to complete the project that the funding was awarded for, according to the scope of work presented in the application. All work must be done in compliance with Palm Beach County ordinances and regulations and must have the appropriate permits and Certificates of Occupancy or Completion issued…
Other Incentive Programs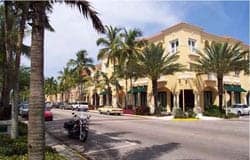 The incentive package is designed as a tool to help redevelop the Westgate CRA area in accordance with the 2005 amended Redevelopment Plan. It intends to attract special developments such as destination businesses, workforce housing, service offices and quality neighborhood retails.
The incentive program purposes also offset high cost of construction that discourages developers from investing in low income communities. Recent real estate events and hurricane reconstruction have played a part in discouraging private investments in redevelopment areas. Developers are choosing low risk markets and are investing in areas where they can maximize their profit. The Westgate incentives can be used to decrease development cost and lower development risk to entice developers who otherwise would not be interested in an area like Westgate. The incentives can also be used to leverage private investments to bridge financing gaps necessary to make a project work. They are also intended to revitalize the commercial corridors, especially the Westgate Corridor.
Please contact the Westgate CRA office for more information on the programs such as the ones listed below. Due to the complexity of these incentives, a pre-application conference with staff is required.
Cash Contribution
This incentive grants money to developer up front to help them with development cost. Funds for cash contribution need to be set aside and replenish annually. This incentive is subject to funding availability and will be determined by the CRA Board on a project by project basis. The cash incentive can follow the same guidelines as the TIF Rebate.
TIF Rebate
This incentive reimburses developers a portion of the TIF generated by their project. A percentage of the TIF will be given back to the developer every year up to seven year based on the project application score. The developer can in turn use this agreement to secure funding to develop the project. (Similar to tax refund).
Assistance with PBC Loans
WCRA will assist developers in submitting grant application to different County Departments such as the Housing Community and Development Department, the Office of Economic Development, and the Office of Community Revitalization.
Infrastructure (Streetscape, road, sidewalk, drainage) Assistance
WCRA may assist developers with their infrastructure need. Assistance may be road construction, streetscape improvement, sidewalk installation, and drainage improvement depending on the need and location of the project and availability of funds.